Crocodile Skin
CROCODILE SKIN can certainly be considered the most valuable exotic leather in the world.  In fact, a genuine Crocodile Skin product is a real status symbol, synonymous with uniqueness, exclusivity and quality, and is often showcased in the global luxury fashion industry.  It's an expression not just of functionality, but also a beautiful expression of personalization.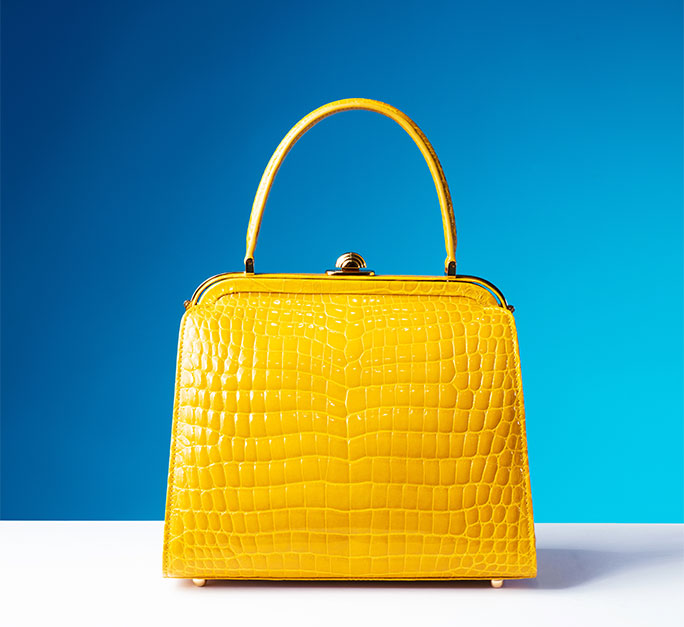 The premium price of Crocodile Skin is due not only to the limited number of licenses for its import or to the expensive customs duties on exotic materials, but also to the excellent quality of the skin, which is often processed in only the most exclusive and top-tier tanneries of Crocodilian Leather worldwide.
The touch of Crocodile Leather gives a feeling of coziness and warmth, and its colour and texture is incomparable.  Whichever maybe the colour of the leather, it exudes a sense of beauty and pride, offering immense versatility and durability.
As MANDARIN REPTILE celebrates 4 decades of design and craftsmanship, we remain dedicated to offering our customers the finest selection of handcrafted luxury products made of Crocodilian Leather.  Our expert craftsmen take painstaking measures to masterfully marry the classic elements of exotic leather craftsmanship with cutting-edge interpretations in contemporary couture.  The Crocodilian Leather we use are of exceptional quality, supple, elegant and perfectly finished, so you can be assured you are buying an exclusive product of pure prestige and unparalleled refinement!
More importantly, MANDARIN REPTILE only uses raw Crocodile Skins that are produced from farms under the CITES-registered captive breeding and ranching programmes, which are designed to ensure the long term conservation of Crocodiles.  CITES (Convention on International Trade in Endangered Species of Wild Fauna & Flora) is an international agreement between governments around the globe to ensure that international trade in specimens of wild animals and plants does not threaten their survival.
For export purposes, each Crocodile Skin product will be accompanied by a CITES certificate issued by the National Parks Board of Singapore as warranty of the legitimacy of the leather MANDARIN REPTILE uses.  This also ensures the smooth passage of your purchase through international customs, without the risk of being sent back or prolonging the delivery time.